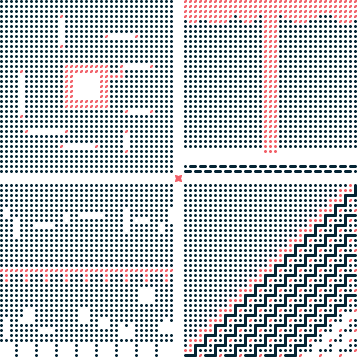 Stronger Digital Engineering Teams Empowering Strong Products
Engage the best software engineering talents that are flexible & easy to work with. Wishtree harvests Applications, Cloud and Data Engineers for robust product management.
Reliable digital engineering delivered for our clients
Wishtree has worked with all size of clients in various industries each with unique requirements and business challenges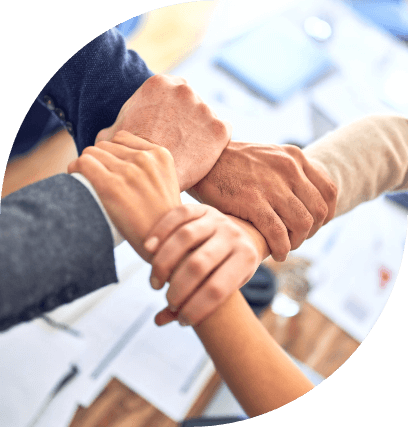 WISHTREE HAS GEARED UP TO CATER NEW-AGE SOLUTIONS TO THE EVOLVING TECH SPACE!
Access a complete product engineering service range
Wishtree covers a spectrum of software development lifecycle to help you meet your digital ambitions from design to development, launch and manage.
Enterprise Software Engineering
Product Design & Experience
Applications Modernization
Cloud Architecture Consulting
Cloud Cost & Performance Optimization/Management
Data Strategy & Consulting
Data Lakes & Data Warehouse
Data Processing Solutions
HERE'S A PEEK INTO OUR STORY BEHIND THE DOTS AND LEAVES.
Customize, Scale and Quickly Deploy Skilled Experts
Wishtree covers a spectrum of software development lifecycle to help you meet your digital ambitions from design to development, launch and manage.
We map our thoughts with yours
Flexibility aligned to your needs & goals
Establish trust & reliability
Delivery at the speed of Business
Quality & Security promise
Global operational support
Wishtree has really helped move our company forward throughout the years. Wishtree's qualities and work ethic underpinned this successful transition. We started our engagement with Wishtree with a small web application in 2011. They are now managing all our web and mobile solutions including an online webstore, mobile app, and a complex customized Retail Proposal Tool for installing contractors. Wishtree has a firm grasp of technical skillsets and modern technologies. Wishtree is also highly skilled at recognizing issues and solving them in a timely fashion. I also recommend Wishtree technologies in any project that involves complexity, tough time constraints, or high-quality requirements.
CHUCK YORK
HVAC Product Manager of Johnson Supply
Wishtree has provided a variety of Custom Software Services including web application development, API integration, web services, and development and maintenance of several websites. They are highly skilled at recognizing issues and solving them in a timely manner – often before the customers notice any problem. They typically present us with several well-thought-out options, complete with pros and cons, to help us understand our choices and the implications of those choices.
Nicole Yankelovich
CEO of Envisiture Consulting
Wishtree's skilled designers and developers developed page layouts and icons. They contributed to and helped our thinking about ways to upgrade our website. Our website required expertise in working with Python and Django, which is expertise that is difficult to find in India. Wishtree was able to meet this need completely in delivering development and regular support and maintenance.
Beryl Leach
Director and Head of Policy and Advocacy of International Initiative for Impact Evaluation(3ie)
Wishtree has exhibited the utmost competence and professionalism in their technical work. There have been no qualms in diligently meeting tough deadlines and has also shown the flexibility in changes to the scope of work. We highly recommend them for database development.
Mohamed El Zarkani
Programme Manager, GCC of International Organization for Migration (IOM), Kuwait
Please tell us how we can engineer your needs to develop innovative and breakthrough solutions
Please note that by clicking 'Contact Me' you agree to Wishtree's Terms and Conditions and Privacy Policy
Why should I choose you and not hire my software development team?
Wishtree Technologies is the perfect technology partner for businesses of all scales and sizes looking for innovative, top-notch digital product engineering instrumental in crafting user experiences that they want their website and applications to reflect. This is where you need to choose an experienced team of tech experts. The talent pool we have curated after our extensive research, interview and training processes is difficult to replicate in-house, which is why for sure-shot, growth-oriented, and rapid progress in delivering digital, Wishtree is the partner of choice for you.
What kind of tech skills do your software developers have?
We have expert software developers working broadly on four areas – digital product engineering, cloud engineering, data engineering, and AI/ML. We only use the latest technologies, so our specialists constantly update their knowledge and expertise. Our team's wide range of technological skills covers front and back-end development and any other development aspect you can think of. Our Learning & Development and Recruitment teams are always on the lookout for new technologies and the best people working in them. In a talent pool like ours, we accept no less than excellent.
What if I don't have any tech or coding knowledge?
As one of the industry's most reputable and experienced teams of engineers, we are always here to guide you in everything you need right from the beginning. We have detailed discussions with you and suggest the best possible solutions and the most suitable engineers for your project. Even if you do not have a technical background, our round-the-clock assistance will never make you feel the need for one.
Why should I trust Wishtree Technologies with my project?
Our non-negotiable work ethic only lets us rest once we exceed your expectations. With clients ranging from Fortune 500 companies to ambitious startups, our team of 100+ number of engineers have completed more than 300+ number of tech projects over a decade. Not only do we work on your project till it reaches fruition, but our critical insights and varied experience take our clients' businesses to the next level without fail.
What's the process of hiring software developers with Wishtree Technologies?
We always begin with detailed discussions with you, chalking out the entire project blueprint aligned with your vision and business requirements. Next, we hand-pick the team of developers for your project and communicate all the information to you. Once you have selected your team, we begin the project immediately. A dedicated project manager is assigned to aid you throughout your project, suggest changes when required, and accommodate your business needs.
Exciting Career Opportunities!
Explore a variety of roles, from Java Tech Lead to Python Developer, that cater to budding talent in your vicinity.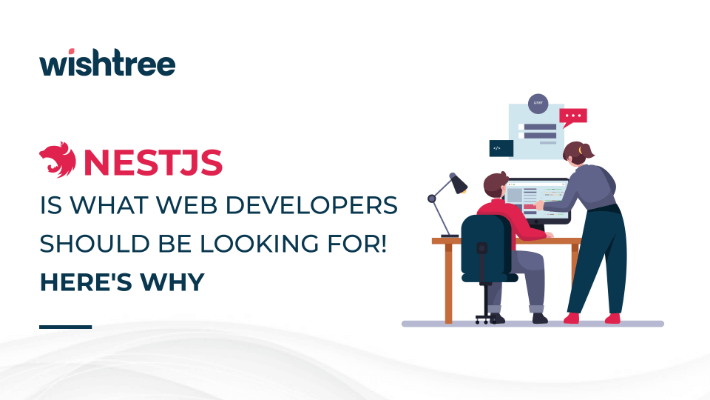 NestJS gives you the right edge : here's what your developer needs to know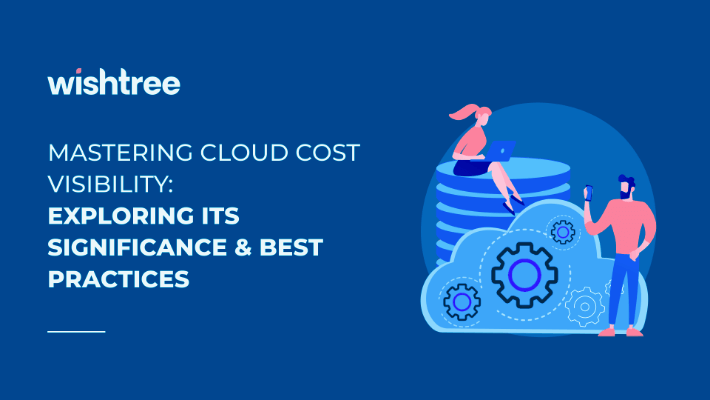 Mastering Cloud Cost Visibility: Exploring its Significance and Best Practices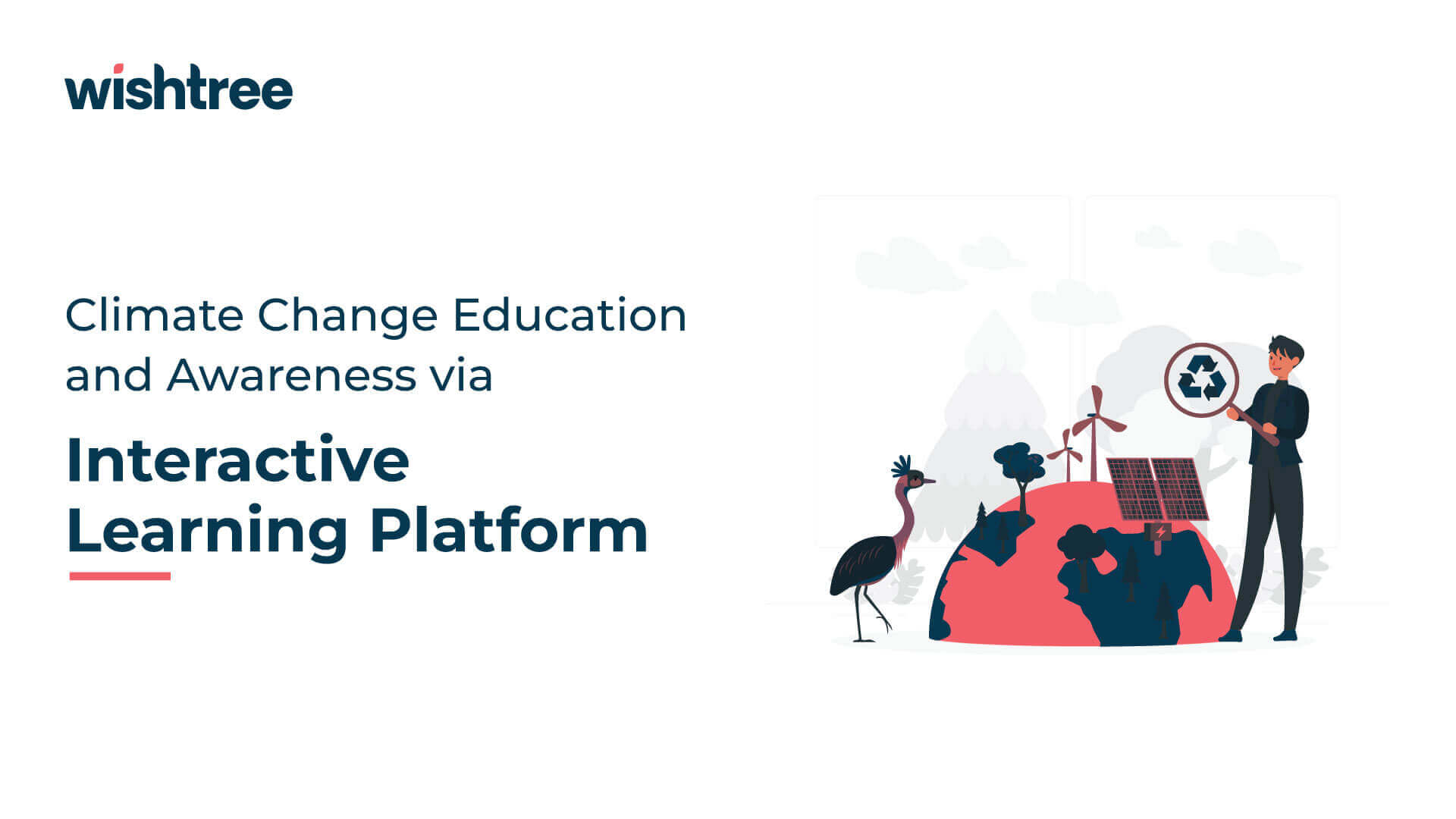 Climate Change Education and Awareness (In Collab with UN)